WHAT CLIENT'S SAY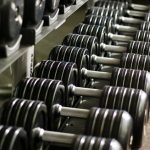 Jeff Facer
/ CEO
I have trained for 35 years and visited well over 100 gyms during that time.  I can give high marks to P365 Fitness for:
Proximity to my house             (5 minutes)
Quality of equipment               (York benches, heavy duty squat cages, etc.)
7/24/365 access                   This is critical to me as I frequent the gym during the very early morning hours.
Friendly gym patrons          While not critical, it's really nice that everyone at P365 is so friendly
Gym etiquette enforced      Many gyms do not care about reckless behavior of their gym patrons.  This can lead to serious injury, and is always a distraction and nuisance.  I am glad P365 adheres to enforcement of these policies.
I would strongly recommend P365 Fitness to anyone serious about their training.